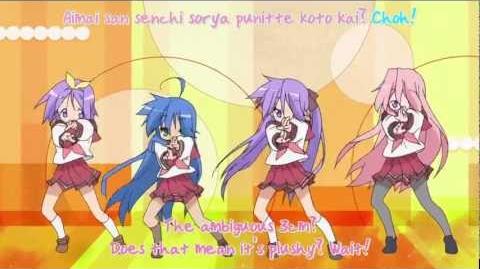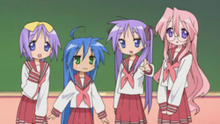 This is a list of all the Lucky Star characters.
Main Characters
Ayano Minegishi- A girly girl. She is the stereotypical "Yamato Nadeshiko" character.
Minor Characters
Yui Narumi- She is Konakona's older cousin, and the older sister of Yutaka Kobayakawa. She is married, which is why her surname is different from her sister's. She is a cop who is hyper and energetic.
Akira Kogami- She is the host of Lucky Channel. She acts cute and lively on the outside, but in reality, she is bratty and moody.
Anime Only Characters
Manga Only Characters
Pets